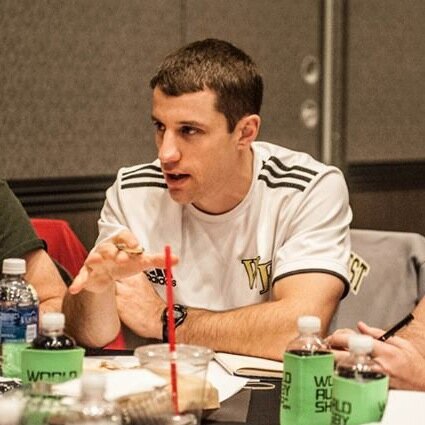 Spring Hill College has named Justin Goonan as the college's head coach of its men's and women's club rugby programs. Goonan, a certified Strength & Conditioning Specialist, will also become the first Strength & Conditioning Coach for the varsity and club programs within the Spring Hill Athletics Department.
The journey continues… http://t.co/ZuXFv16xK8

— Justin Goonan (@UniversalGoonan) July 17, 2014

Goonan comes to Spring Hill after spending the 2013-14 season as the head rugby coach at Wake Forest University where he was named the Demon Deacons' 2014 Club Sports Coach of the Year.
"I am very pleased that Justin has agreed to take over our club rugby programs," SHC Athletic Director Jim Hall said. "Justin has a wealth of playing and coaching experience and I believe our ruggers will benefit greatly from his leadership. His professional strength and conditioning certification will also allow us to add a critical component to our athletic department that has been missing to date."
In addition to his tenure at Wake Forest, Goonan has a wide range of coaching and playing experience including at the international level where he served as a Strength & Conditioning intern with the London Scottish RFU-Championship League in 2012-13 and Strength Coach of the USA Rugby Junior All-Americans in 2010-12. From 2008 to 2012, Goonan was the Backs and Sevens Coach with the Boston College Rugby Club in Chestnut Hill, Mass.
"I'm thrilled to be tackling this very unique opportunity to lead Spring Hill's men's and women's rugby programs while putting my strength and conditioning background to work across all the sports at Spring Hill," Goonan said. "I can't wait to get to Mobile and get started."
Goonan has been a tireless rugby promoter throughout his professional career that began in 2006 as the Director of Programming for Play Rugby USA in New York and Boston.
A four-year player for the Aggies, Goonan received a B.S. from Texas A&M University in Economics in 2005 and earned his National Strength & Conditioning Association (NSCA) Specialist certification in 2012. He completed his M.S. in Strength & Conditioning with Distinction in 2014 at Greenwich University in London, England.