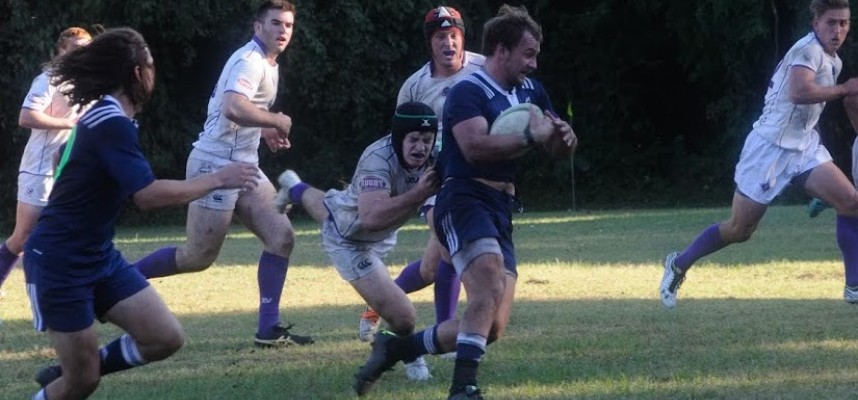 It's another busy weekend set before us. If you need to have your appetite for Rugby appeased, you definitely have your pick of the litter for this weekend. Let's start it right off:
Men's DII Collegiate Playoffs
Last week technically were the beginning of the playoffs for Men's DII, but it was all play in battles and conference championships. This week is when it truly all begins. The playoffs will be taking place in three locations, Des Moines, IA, Greenville, NC, and Pittsburgh, PA.
Notable teams from the brackets are The incumbent champions are University of Minnesota-Duluth and are looking to make a strong sweeping return back to the championships who will be the favorites in the Mid-West Regional bracket held in Des Moines, IA.  In the South Regional bracket held at East Carolina University in Greenville, NC, you have Virginia Military Institute. They have been highly rated in Division II and ended up winning the Cardinal Collegiate Rugby Conference. The Northeast Regional favorites, being held in Pittsburgh, PA, is University of Wisconsin-Whitewater. They finished second in Division II last year and completed this season with a perfect record. Last, in the Mid-Atlantic Regional, also held at Founders Field in Pittsburgh, look for UMass Lowell to be the favorites in that bracket.
Women's Collegiate Fall D1 Playoffs
Women's collegiate playoffs kick of the Elite 8. These playoffs will take place at Founders Field in Pittsburgh, PA and the Air Force Academy in Colorado Springs, CO.
Teams that will be competing in the west, in Colorado, are University of Texas v. North Illinois and University of Minnesota vs. Air Force. In the East Regional bracket, Princeton faces against Notre Dame and Kent State is up against Connecticut.
This will be a very different D1 Finals with Women's Elite D1 participants such as Penn State and Stanford not being participants, but look for schools like University of Texas and Notre Dame to give dominate efforts this week.
ACRC Bowl Series
The ACRC Bowl Series is starting it's second annual competition at the Rugby Athletic Center in Charlotte, NC. It's is hosted by Ryan Ginty's, Next Level Rugby, and features 20 teams from the Midwest to East coast competing against each other. The Bowl has no ties to the regular season, or has any ties with any national championship playoffs, but it allows teams that typically wouldn't play each other get a chance to compete. It pushes the level of rugby opportunities to another level.
This championship will also feature the Southeastern Rugby Conference Championship game pitting University of Tennessee against University of South Carolina.
Schedule for the competition can be found at Goff Rugby Report and can be viewed at the ACRC Bowl Website. The first matches start today at 3:50pm CST/4:50pm EST.
South Independent Rugby Conference Championships
The South Independent Rugby Conference Championships will be taking place this weekend. This will feature the current conference incumbents and national championship runner up UCF, as well as SIRC North winner, Middle Tennessee State University, SIRC South Winner and cinderella team Florida International University, and new comer Georgia Southern University. This conference will look to find out if they will have a chance of being represented in the USA Rugby Men's XV's National Championships for the fourth time.
The matches take place in Forsyth Park, Savannah, GA on November 21 & 22.
The matches will be broadcast on the Gift-Time Rugby Network. Semi-Finals; Finals 
Please follow and like us: