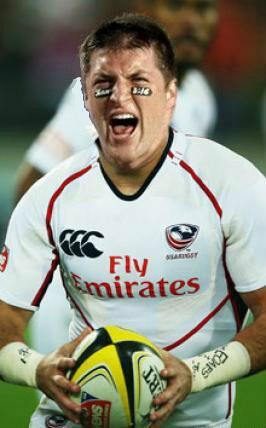 (SOURCE) Despite the fact that we all have a devout or growing love for rugby, we know that most Americans have grown up and have been strongly inoculated in the sport of American Football (from this point simply called Football). So last night, many of us, myself included, had the pleasure of watching the opening game for the NFL season where the Baltimore Ravens took on the Denver Broncos. During that game tough, what most of us may not have seen was a bit of pregame banter that was going on with announcers where they happened to mention that former New England Patriot, New York Jets, and Denver Bronco, Tim Tebow, was talked to about joining the USA Eagles Rugby squad. The speculation about Tebow joining the Rugby team was brought on due to the fact that he has not had the most prolific career in his 3 years in the league. Also coupled with the fact that he is currently unemployed, the idea of him being on the team was tossed around.
This article is not simply meant to be a story about another NFL reject that is considered to play football, as we have more than enough stories on that; but this is an article about the methodology that USA Rugby is utilizing to fill their squad. For the record, Tim Tebow had already rejected the offer to join the USA Rugby team, but that is beside the point. It has been established that the USA Rugby Sevens squad is desperately looking for players as they are under staffed on the team. But the direction that the direction that they are taking is one that has been about 50/50 for success. Utilizing a player like Tim Tebow might be great for the sport in terms of media attention, but that doesn't always translate to the field. We have seen NFL caliber players try and make the transition to rugby after not having great careers in the NFL. Some of the players haven't been able to transition to Rugby  (Bennie Brazil), where as we have had players that have flourished (Leonard Peters). The jury is still out on the currently recognized players like Carlin Isle, and soon-to-be rugby participant, Maurice Clarett.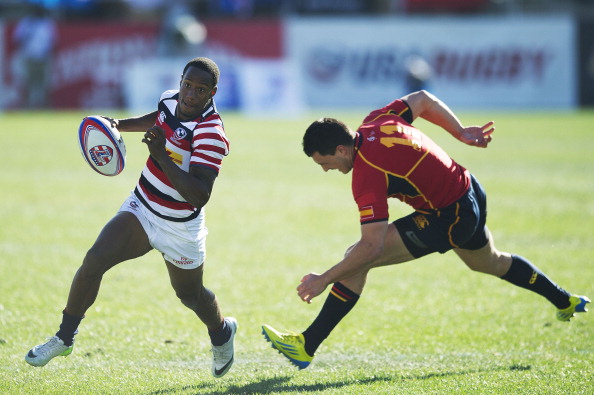 The message that USA Rugby seems to be projecting very loudly is, "RUGBY IS SO SIMPLE, ANYONE CAN PICK IT UP". Anyone that has ever played the game knows that this is not true. The hard recruiting of these washed out NFL players simply because of their athletic ability, undermines the actual complexity that there is to rugby. It's almost like someone going to a professional hockey player and saying, "You know how to shoot a puck, well come to the NFL and you can throw NFL caliber passes and start on our team too." It's all fun and games when one says that rugby is simple or can be archaic, but that is not the truth about rugby. Rugby is a sport that actually requires steady practice and experience to be able to catch the nuances of the game. It is not a wonder why other countries are able to defeat the US so easily in rugby. It's not because they are more athletic than US players; it's not that they are bigger, stronger or faster than USA Players; it's because the simple dynamics of the game are far more understood and practiced than in the USA. The focus on bringing NFL rejects makes for a nice headline, and on paper looks excellent. But we know that when it comes to getting the larger competition, unless you are looking at significantly younger players, the time required for these NFL players to really get the game and be able to perform at an international level, they may already be on the decline to compete at that level.
If USA Rugby wants to be taken seriously as an entity bound on creating elite talent, and becoming more than just a tier 2 rugby country, they have to take even more resources into building high school programs. USA Rugby has been doing this, but it needs to go one step further. They have to be able to expand outside of their comfort base to be able to go and see potential scouts. The problem that is had is that not all potentially elite caliber talent in high school and college can make it out to every camp. Not every player can travel and do all-star games. So sometimes you have to see the talent in their own backyard and then be able to bring those players into camp. The player that has four or more years of playing experience and understanding, with above average athletic, will have far higher of a ceiling for international rugby success, then the player with elite athletic talent and no rugby experience. USA Rugby take the time to spread your resources to the places where you are building specific rugby talent. It's about looking down the road, and not just looking at right now.
Please follow and like us: